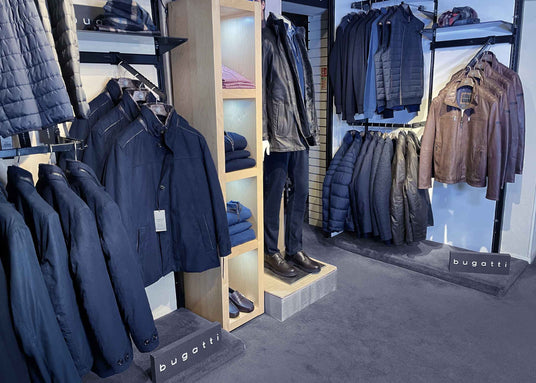 When Andrew Gardner opened the doors to his Wendover store in 1976, he had a vision in mind. He wanted to create a place where men could find the finest brands in a comfortable and sophisticated environment. Fast forward to today, and Andrew Gardner, Wendover lead now by Tim Guy after 26 years at Harrods, has not only achieved that vision but has continued to become the go-to destination for men's clothing.
With over four decades of experience, Andrew Gardner, Wendover has established itself as a trusted name in the industry. The store boasts an amazing stock of high-quality clothing and accessories, catering to the needs of every man. Whether you're looking for day-to-day essentials or stylish outfits for special occasions, you'll find everything you need under one roof.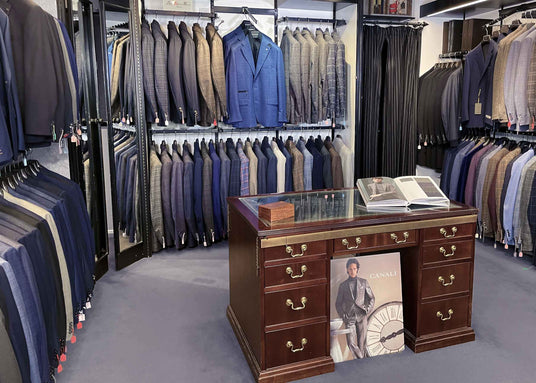 Andrew Gardner, Wendover takes pride in offering a carefully hand picked selection of menswear from some of the finest brands from around the world. From renowned brands the include Canali, Paul & Shark, Gant, Fynch Hatton, Gran Sasso, Eton, Stenströms, Brax, Meyer, Hiltl, Roy Robson, Luigi Bianchi, Rodd & Gunn,  Duno, Montecore, Geox, Moreschi, Barkers and Crockett & Jones. Andrew Gardner, Wendover has it all. Whether you prefer classic styles or the latest trends, you'll find something that suits your taste and preference.
With a focus on quality and craftsmanship, Andrew Gardner, Wendover ensures that every brand they carry meets our high standards. You can shop with confidence, knowing that you're investing in pieces that are built to last.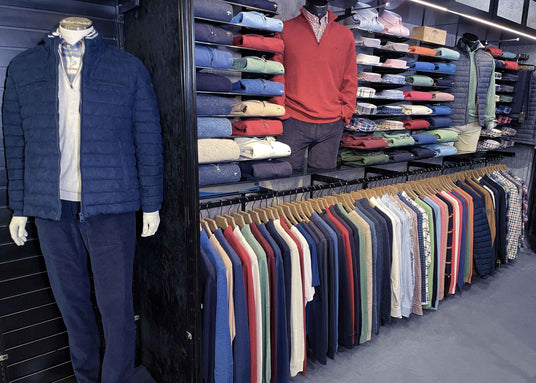 One of the standout features of Andrew Gardner, Wendover is their experienced, friendly and helpful staff. They are not only knowledgeable about the products they carry but also passionate about men's fashion. They are always ready to assist you in finding the perfect outfit or offering style advice.
Whether you're unsure about sizing, need recommendations, or have any questions, the staff at Andrew Gardner, Wendover are there to guide you. They understand that every customer is unique and strive to provide a personalised shopping experience.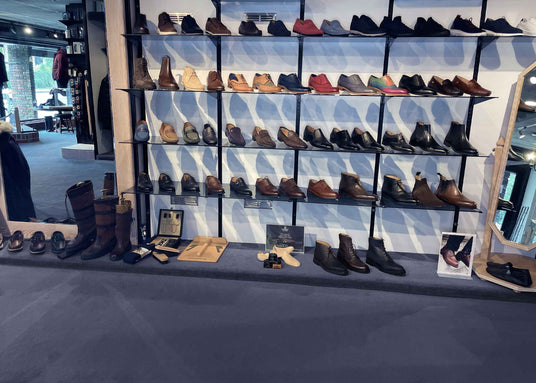 Shopping at Andrew Gardner, Wendover is a breeze. The store is designed to provide a comfortable and sophisticated environment for customers. You can browse through the extensive collection at your own pace, without feeling rushed or overwhelmed.
Additionally, the store's convenient location makes it easily accessible for everyone. Whether you're a local resident or visiting the area, Andrew Gardner, Wendover is a must-visit destination for all your fashion needs.
So, if you're looking to elevate your style and discover the finest men's fashion, head over to Andrew Gardner, Wendover. With their exceptional stock, friendly sales team, and enjoyable shopping experience, you're sure to find everything you need to look and feel your best.